Problem: Every day, oxygen levels in skin decline, bombarded by environmental stressors that trigger dehydration, wrinkles, sagging, uneven skin tone, blemishes, and inflammation.

Solution: O2 Infuser dispenses oxygenated skincare nutrients in an ultra-fine mist that instantly hydrates, nourishes, and brightens skin on face and body. Oxygenated, micronized mist propels skincare product molecules into skin for an immediate dewiness and healthy glow. Easy-to-use dispenser leaves skin cool, refreshed, and rejuvenated.
---
Directions

Pour Oh My Glow Activator into mini-flask attached to top of O2 Infuser. Add Oh My Glow Serum. Close lid and gently shake flask to blend liquid. Press power button once for high intensity or twice for low intensity. Pull back on sprayer switch to dispense oxygenated mist. Press power button three times to turn off machine. Always remove cap from Sprayer Wand prior to use.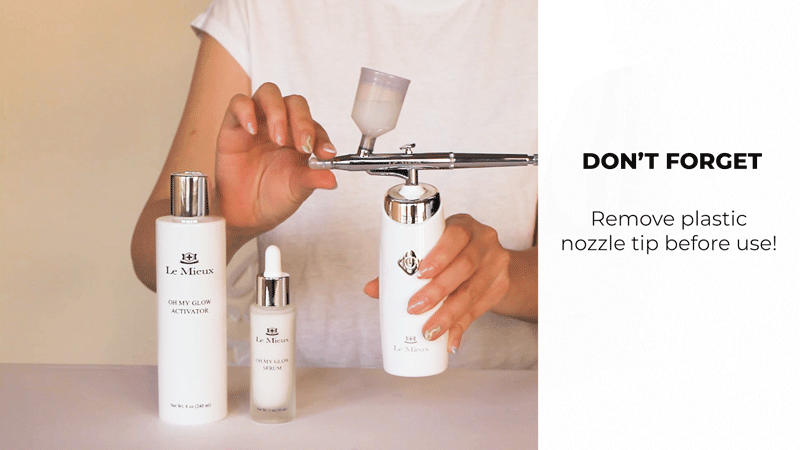 Caution
For use with water-based products only. Do not use when unit is plugged in. Do not use while unit is charging. Do not leave product inside unit for a prolonged period of time. Operate only according to intended use as described in user manual. Keep out of reach of children.